If you enjoy working with athletes but you are not an athlete, you can become a professional sports trainer. This profession will allow you to have an impact on the future of young athletes. Here are some tips for becoming a professional sports trainer.
How to Become a Professional Coach
To become a professional sports trainer you need some basic steps, first of all, you need to have your bachelor's degree, and some ideals in this bachelor's degree include different types of roles which are a bachelor's degree science in sports science or a bachelor of science in sports leadership. The second step is not to stop your studies in bachelor only, you must proceed by having a master. Having your master's degree can increase your chances of getting a job faster. A professional sports trainer must have good experience in the field. You can achieve this by working one-on-one with the athletes and preparing for any personal training, in doing so you will have experience in what you do. As a professional sports coach you will have to be trained and have up-to-date training in first aid and first aid.
What does a sports coach do?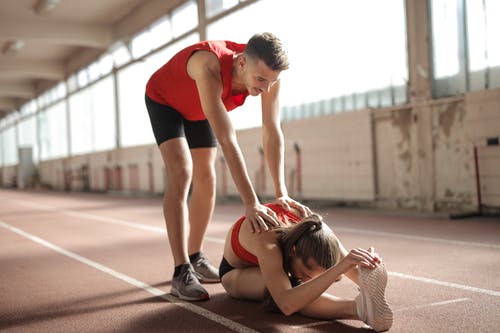 Sports coach is like a teacher, he guides, trains and motivates the athletes, and they train the professional as well as the amateur, on the basis of a sport. Professional sports coach's work with athletes individually or as a team. Part of their responsibility is to recruit new athletes for professional teams or colleges, and work to make them suitable for sports events or competitions. They know the performance of all athletes and work on the best facilities. .They also coach athletes on everything they need to know about their sport. Their fundamental responsibility is also to encourage good sportsmanship and foster strong character among athletes. They supervise the athletes in the training areas, whether inside the locker rooms or on the buses. Maintaining the uniforms and equipment of the individual or team is part of their duty.